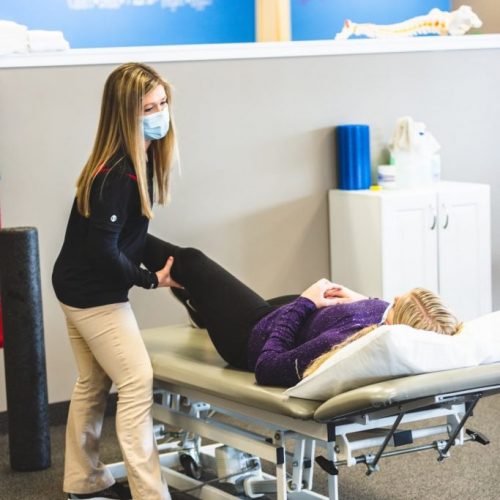 What is Orthopedic Physical Therapy?
Orthopedic physical therapy is a treatment that focuses on improving the function of your orthopedic system—those very important muscles, bones, joints, tendons, and ligaments. You could benefit from orthopedic physical therapy if you have been injured or are facing the prospect of surgery. You might have had a fall, an accident, a sports-related injury, or an injury from repetitive use of a joint. Treatment is focused on helping you to build up your strength, flexibility, and range of motion. Orthopedic physical therapy is meant to get you back on your feet and enjoying life again.
Osteoarthritis
Hip Bursitis
Tendonitis
Plantar Fasciitis
Patellofemoral Syndrome
Sacroiliac Joint Dysfunction
Low Back Pain
Degenerative Disc Disease
Herniated Disc
Spinal Stenosis
Lumbar and Cervical Fusion
Neck Pain
Headaches
Radiculopathy
Shoulder Impingement syndrome
Rotator Cuff Tears/Repairs
Frozen Shoulder
Tennis and Golfer's Elbow
Carpal Tunnel Syndrome
Total Joint Replacements
Ankle sprain
Fractures
Generalized Knee, Hip, foot/ankle, wrist, elbow, shoulder pain
Ready to Get Better?
Contact one of our offices today to begin your journey back to wellness.